I can't believe I'm only one week away from my THIRD trimester. Our little girl is now the size of a bunch of bananas (thank you, weird apps for giving me such an odd size for my baby) and is getting bigger every day.
As I've been reflecting on the past 27 weeks, the biggest thing that comes to my mind is how fast it's all gone by. It's still amazing to me that God is knitting together our daughter in my womb, and that He does it all in nine months. There's so much beauty in that, and I don't want to forget it. I did find myself wishing I'd written more down, so here goes!
I've started a pretty good list of essential items for pregnancy. These are things that worked great for me, and many of them came at the recommendation of friends. Here are just a few:
Burt's Bees Mama Bee Belly Butter
I just started using this a few weeks ago, and boy, is it the bomb. I love it because it doesn't have a scent and it keeps my stretching stomach moisturized all day. I haven't had any trouble with stretch marks yet, so hopefully this will only keep the good trend going! For $13, it's totally worth it and it lasts.
Maternity Tank Tops
I started wearing these in the first trimester and they'll probably carry me all the way through. Basically, they're just stretchy, long tank tops that hold you together and shape you up so you feel good and look good in your clothes. Because, let's face it, your stomach isn't the only thing (or the first thing) that grows when you're pregnant. Target's are awesome, and they carry them in the colors boring people like me need most – black and white.
A Giant Water Bottle
Go ahead and start drinking water from the moment you wake up until the moment you go to bed. It makes you feel better, and yes, it makes you pee more. Go ahead and embrace the stereotype and invest in a good water bottle. I've got a Camelbak Eddy (pictured) and I love it because it has a straw, allowing me to drink without using my hands. Lazy hydration at its best.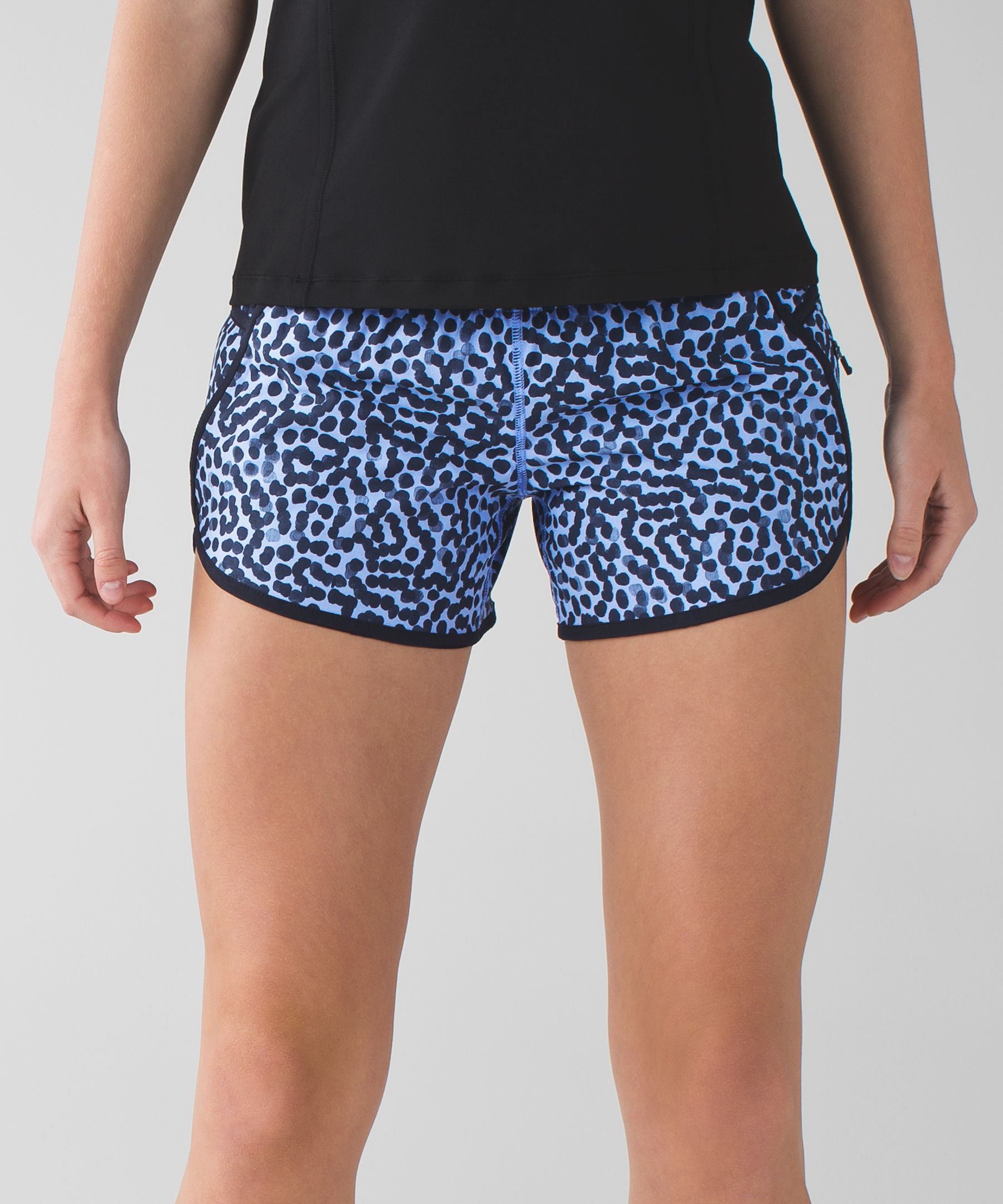 Lululemon Tracker Short III *4-way stretch*
I've continued exercising throughout my pregnancy, which I'll share more about in another post. These shorts are the ticket. Yes, they're a little expensive ($54), but I've heard from numerous friends who have bought in a size up (as I did) and then sold the shorts on ebay after baby (or just saved them for their next pregnancy). These babies hold up, and they have a large, stretchy waistband that allows for your growing gut. Just throw them on with a long tank or tee and you're ready to go!
Target Underwar
I noticed near the end of my first trimester that my Victoria's Secret standbys weren't doing the trick. Ladies – you want to be comfortable. Just give in, go to Target, and buy some big, cotton underwear. They feel amazing, even if you're only wearing them around the house.
Vicks VapoRub/Nasal Strips
One thing nobody ever told me about pregnancy was how a stuffy nose might follow you the entire time. This has been the case for me, and is often why I don't sleep well at night. The best news? There are very few things you can take for congestion while pregnant, and I didn't feel comfortable popping a pill every night. I toughed it out for a while, but eventually found some relief with Vicks VapoRub (just a little bit under my nose right before bed) and nasal strips. I usually do one or the other – sometimes I get tired of the strips because they make my nose itch (and you can't scratch because you've got a giant band-aid on your face). Either way, these are good to have in the cabinet.
I also finally gave in and bought a Snoogle pillow. It takes up our whole bed, basically, so I hope it works. Tonight, I try it for the first time! Stay tuned.
These are just a few of the things that I've loved having around for pregnancy. The rest are mostly food items, because Mama's got to eat. I'm sure the third trimester will bring on a few more products, and I'll do my best to share my favorites! Week 27, here we come!